There Are Two Major Types Of Travel Insurance:
Single- Trip is for people who need travel insurance for one trip. The trip length can be up to six months. An example would be snowbirds.
Multi- trip annual plans are for people who take a number of trips a year out of country: They usually come in 7 day, 15 day or 30 day passes. If you stay longer you can top it up for additional days before you leave.
In order to buy Travel Insurance you must have a provincial health plan. Depending on your age there will be medical questions. Stability period for pre-existing conditions vary with insurance companies.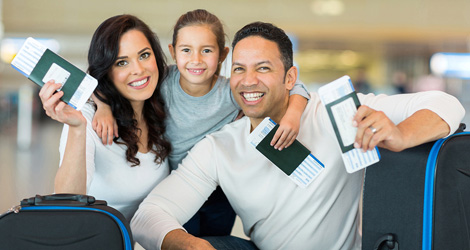 Click on the icons to receive a quote to apply for insurance:
For more information or to receive a quote, please fill out the contact form today or call 1-866-360-3977